¿Es posible entrar en el mundo del Hi-End presentando un modelo más atractivo que este plato, el AMG Viella 12 o también llamado simplemente V12?
Como ya hemos dicho, la firma germana AMG, localizada al norte de Munich, hizo su presentación con el plato V12 como único modelo de su catálogo.
Viendo su excepcional calidad de construcción y su muy lograda estética, estaremos expectantes para ver los futuros nuevos modelos de la firma alemana.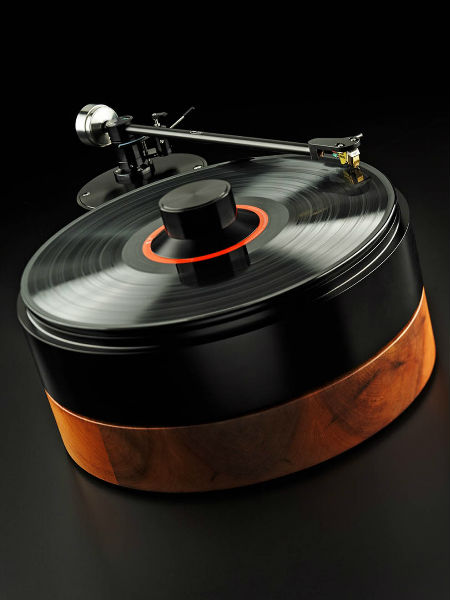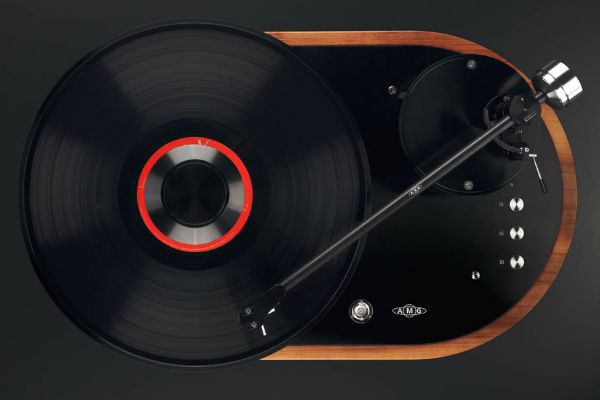 Especificaciones:
Viella Turntable Plinth: CNC machined in house using 25mm aircraft grade aluminum. 3 adjustable and retractable steel-copper spikes in aluminum feet. Built-in spirit level. Optional hardwood trim.
Viella Turntable Platter Bearing: Hardened 16mm axle bearing, CNC machined, ground and lapped Two sealed, hydro-dynamically lubricated radial bearings with axial bearings featuring static lubrication. Stainless steel sub-platter interfaces with 24.25 lbs (11Kg) platter.
Viella Turntable Platter: Decoupled spindle, 2 piece construction. CNC machined in house using aircraft grade aluminum. Weighted rim for enhanced flywheel effect. 12.5 " (318mm) diameter, 24.25 lbs (11Kg) weight.
Viella Turntable Platter Clamp: True reflex style, anodized aluminum, inverted threaded attachment to decoupled spindle.
Viella Turntable Tonearm Board: Detachable high mass tonearm board, pre-drilled for AMG and Graham tonearms.
Viella Turntable Motor: Lorenzi 2 pulse, low-speed brushless, precision 24v DC motor with auxiliary reluctance moment; sintered bronze bearings; cured and polished axis; and heavy flywheel. Motor housing acoustically decoupled from plinth via 5 rubber/metal mounts.
33.3, 45, and 78 speeds with electronic on/off, speed change, and speed fine adjust.
Outboard Motor Power Supply with specific transformer for appropriate mains voltage and detachable IEC power cord.
Viella Turntable Belt Drive: Stainless steel weighted and polished drive-belt pulley. Precision made rubber belt.
Viella 12" tonearm
BEARING: Dual-pivot design replaces the standard gimbaled bearing. Vertical bearing, similar to technique used in the rotor heads of helicopters, uses two 0.5mm thick "spring steel wires", allowing fine azimuth adjustment while eliminating play. Horizontal axle is hardened tool steel, precision ground to a backlash-free fit with a needle roller bearing. It is extremely precise, maintenance free, and never requiring adjustment.
ARMWAND: Aircraft quality, anodized aluminum tube for resonance control, 12 gram effective mass.
COUNTERWEIGHT: Two piece with Teflon decoupled sleeve.
COPPER INTERNAL WIRING: Multiple gauges of high quality copper.
MAGNETIC ANTI-SKATING: decoupled via a ring magnet and 2 bar magnets. Magnetic fields isolated in our patented bearing housing.
VTA: precision locking system allowing easy adjustment during play.