Magia en estado puro
¡Me hechizó!, y reconozco que todavía me duran los efectos de la que fue mi última visita a Elite Expo, allá por el año 2012. Y es que en una de las salas pude presenciar el sonido más absoluto en términos de Hi-End que había escuchado hasta el momento. Un equipo para soñar y olvidarte del resto. Pues bien, resulta que la parte más importante de ese conjuro eran las afamadas TAD CR1 MK2 que, por cierto, son monitores, –¡manda narices!–. Aquello no era un equipo, –no eran altavoces ni amplificación–;  lo que escuché fue un vivo o directo, ni más ni menos. Tratar de encasillarlo en términos audiófilos sería un insulto, o peor aún, un sacrilegio. 
Y a partir de aquí entendí que había un camino para conseguir la perfección, pues la perfección tenía nombre: 46.000 €. Y eso, en aquel momento, resultaba inviable. Y que conste que el que escribe venía de un periplo que discurría por marcas de primerísimo nivel. Después, he tenido la ocasión de escuchar estas cajas otras tantas veces, y, sinceramente, ofrecen un sonido globalmente muy superior al de los «buques insignia» de la mayor parte de fabricantes. Pero lo importante es que no solo hablo de monitores; también "meto en el saco" a las columnas.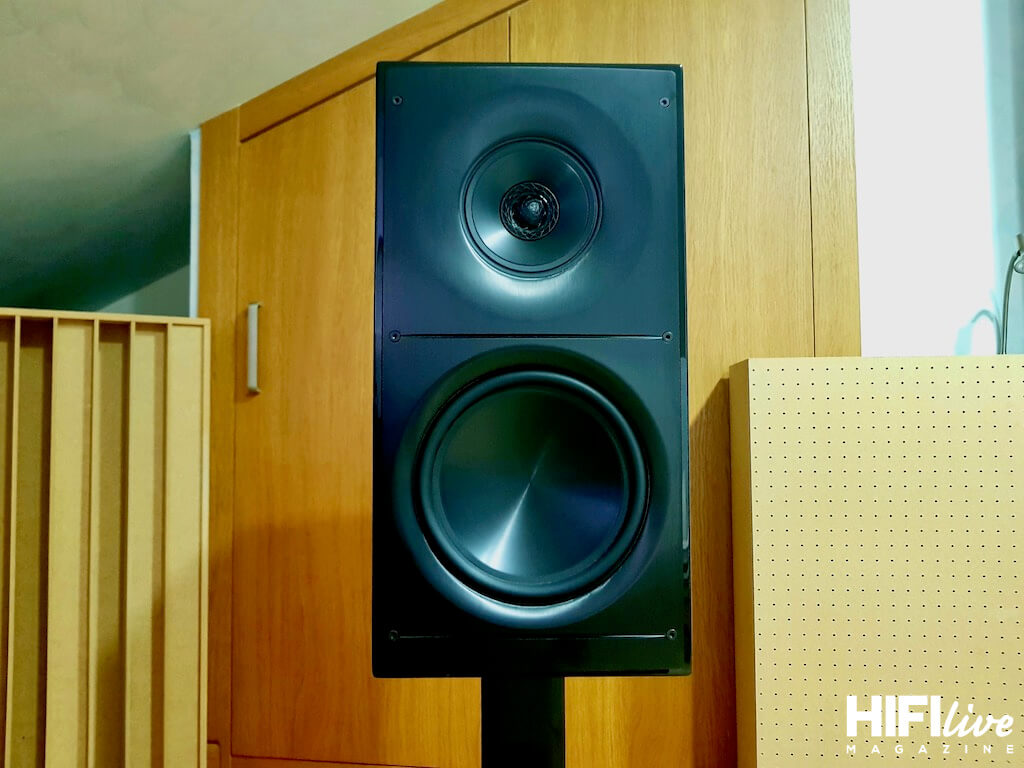 Andrew Jones, a la sazón diseñador de estas "joyas", emprendió recientemente una andadura en la veterana empresa ELAC. Y asumió un reto: fabricar altavoces capaces de competir con modelos de precio muy superior. Y lo hizo, vaya que si lo hizo. En primer lugar con la serie Debut. Solo hay que echar un vistazo a las críticas y reviews recibidas en prensa e Internet, donde las comparativas y opiniones resultan mayoritariamente positivas, amén de los premios y reconocimientos. Y eso que esto era solamente el aperitivo.
El plato fuerte estaba aún por llegar, y la siguiente pócima que nos sirvieron, a la que llamaron Adante, compartía parte de la tecnología y los conocimientos que se vertieron en las TAD. Andrew, como buen mago, buscó ingredientes para no fallar, pues tenía en mente la idea de conseguir aquella magia que transmitían las CR1, –¡pero ojo!–, con un precio diez veces inferior. La sola noticia me provocó ansiedad, elucubré con su sonido, y, hasta llegué a suplicar el poder analizarlas –concretamente los monitores–. Por suerte mis plegarias fueron atendidas por el distribuidor, y ahora les cuento lo que sigue de la historia.
Llegaron las alemanas, y claro, no había un minuto que perder. Hay que reconocer que uno es vago para todo menos para lo que te gusta, y es que tardé menos de dos horas en tener el "chiringuito" montado –soportes, cajas perfectamente ubicadas, etc–. Un previo y etapas Restek serían los encargados de agitar el brebaje.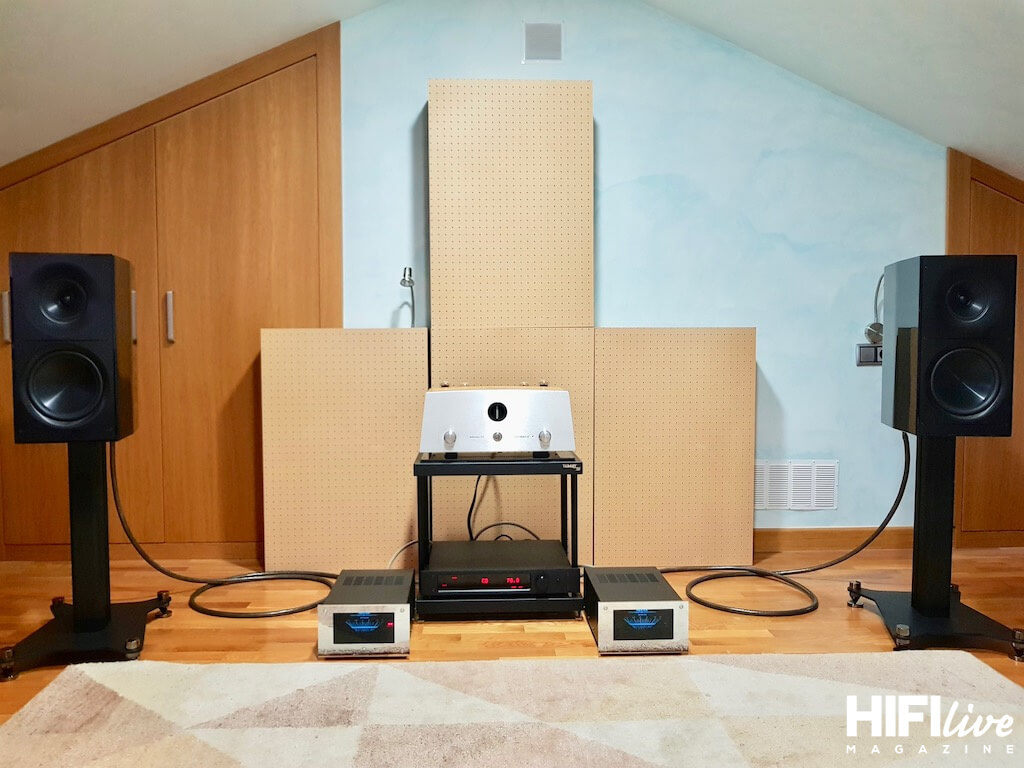 Construcción: menos es más.
Las Adante AS-61 en fotos no le hacen justicia, pierden muchísimo. Cuando uno las tiene ante sí se deleita en la belleza de unos diseños muy cuidados, en la antítesis de lo barroco. Vamos, que desprenden minimalismo por los cuatro costados. Aunque muy agradables a la vista, llegan a impactar por su gran tamaño –a pesar de tratarse de monitores–. Las AS-61 son altavoces de 3 vías con recinto cerrado por fuera, sin puerto réflex. El driver de graves es un 6,5 pulgadas, pero con la particularidad de estar albergado internamente. Su labor es mover el difusor pasivo externo de 8 pulgadas –sistema que algunos llaman "isobárico"–.  El otro driver es un doble coaxial que alberga medios y agudos. Me explico. Los agudos se encuentran en una cavidad interna independiente y aislada acústicamente del resto, además de estar montado de forma elástica para que no le afecten las vibraciones de los graves.
Este diseño, que parece un sistema innovador, no lo es tanto, y si no me creen échenle un vistazo a las mencionadas y aclamadas TAD: el diseño es prácticamente idéntico, salvando las distancias, claro. La salvedad radica principalmente en los materiales, para este modelo el tweeter de una pulgada de diámetro con cúpula textil blanda está integrado en un cono de aluminio, misma solución para el altavoz de graves. Internamente nos encontramos con un sistema laberíntico para resolver la formula empleada en los graves. Vamos, un diseño que promete mucho: fórmulas refinadas que han funcionado y que se ofrecen a un precio muy tentador. En definitiva, tenía una gran expectación por hacerlas sonar, ¿serían estas las TAD de los pobres?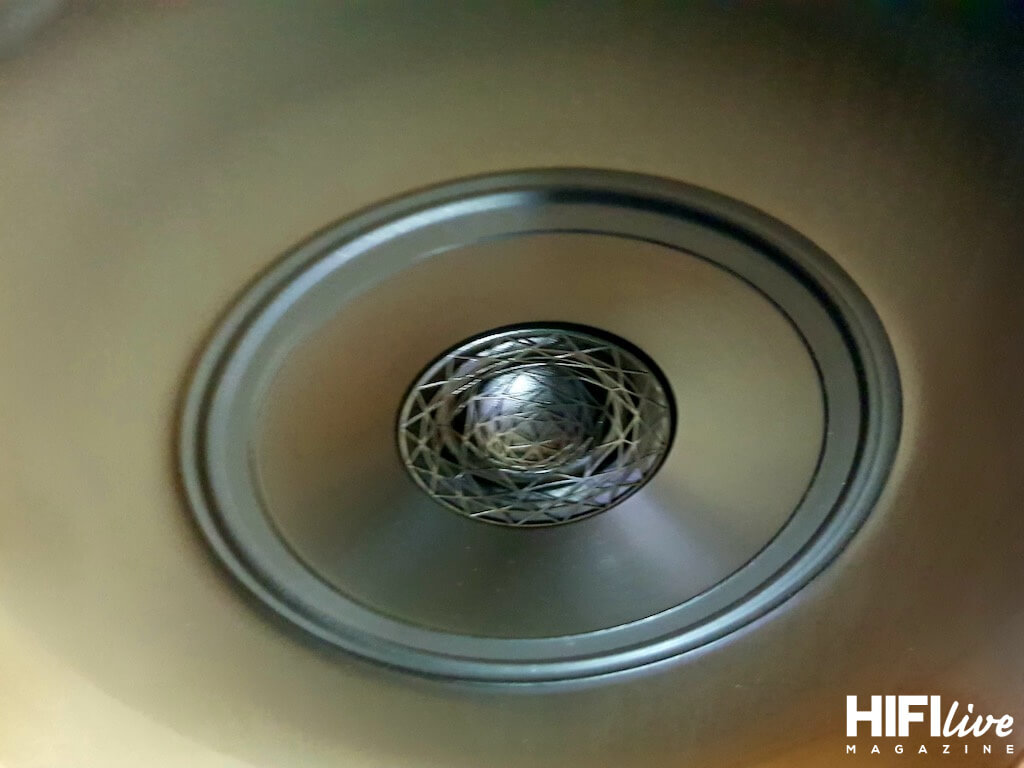 La primera en la frente
La cosa empezó mal, muy mal, para qué engañarles. Aquello no sonaba como esperaba. Es cierto que los timbres apuntaban maneras, pero no había escena, sobre todo en profundidad. Las voces femeninas pintaban bien, pero no eran perfectas y para colmo tenía la sensación de que una parte del medio estaba ausente. Lo cierto es que el grave me dio muy buenas sensaciones. Dediqué casi seis horas a mover posiciones de cajas –más abiertas, mas cerradas–, jugué con el material que tenía a mano, cambiando material acústico y cables de altavoces e interconexión. Y justo cuando estaba a puntito de tirar la toalla sonó la flauta. Era media tarde, estaba cansado, me eché al sillón y es cuando percibí una sustancial mejora. Menos mal, pensé, porque reconozco que estuve a punto de llamar al distribuidor para decirle que el artículo no le iba a resultar nada simpático.
Al día siguiente las cosas fueron a mejor. Adelantar algo más las cajas me permitió retrasar la escena, con lo cual conseguí dibujar un escenario coherente –tanto en profundidad como en anchura–. Son cajas que abren muchísimo lateralmente, en altura y hacia atrás, sin embargo, coincido con la opinión de mi colega Josep Armengol –no arrojan sonido en todas las direcciones–, lo cual para mi es una virtud, ya que pintan un escenario real.  Es como si los músicos tocasen para ti, que es muy distinto a bañarse en música.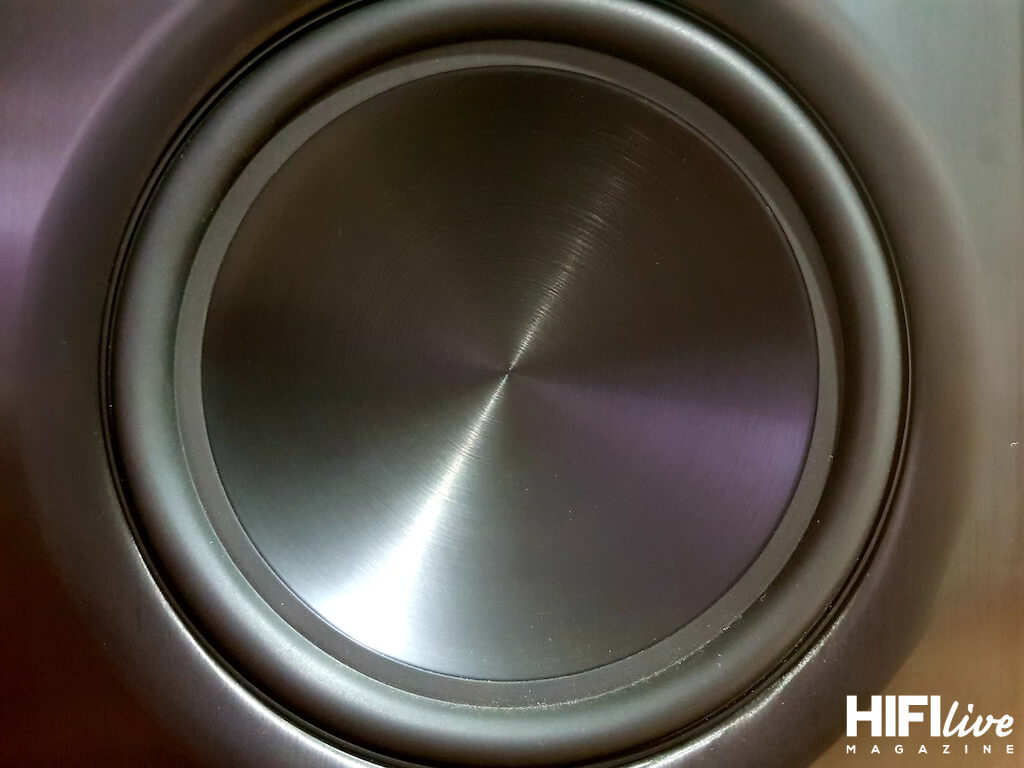 Hablar de voces es entrar en uno de sus puntos fuertes, ya que consigue "clavarlas": las masculinas las borda, las femeninas son simplemente perfectas. Continuando con el tema de timbres les diré que los instrumentos son muy reales, es fácil encontrar cajas que hagan sonar una cuerda que resulte convincente, pero hacer esto mismo con baterías, platillos y cualquier otro instrumento es algo que únicamente lo alcanzan cajas muy refinadas y con una gran dinámica. Un último punto a favor es el grave, está muy bien integrado y no resulta nada agresivo, al contrario, perfila con gran presencia, pero sin tomar el protagonismo.
Pero algo fallaba en la pócima. A pesar de sus virtudes, las ELAC no terminaban de convencerme. No alcanzaban a completar lo que normalmente uno exige a cajas de referencia, y mucho menos, competir con mis adoradas TAD. Es normal. Al fin y al cabo, los milagros no existen, y menos aún por 3.000€.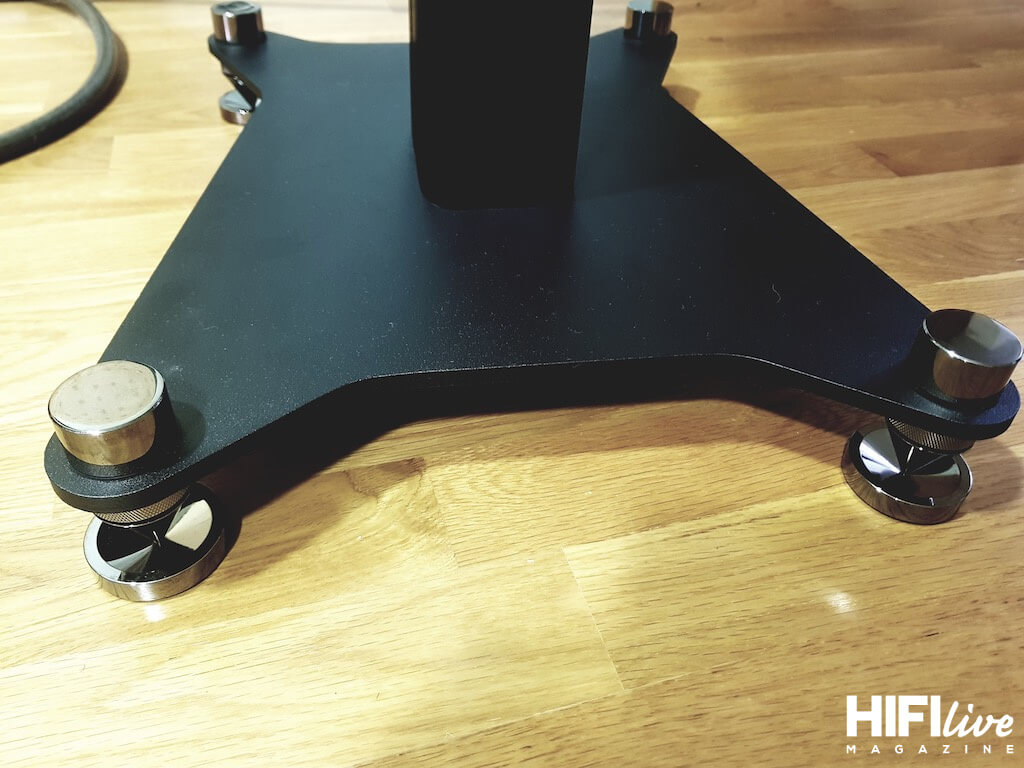 Fallaban los ingredientes
No dejaba de darle vueltas a este "chasco", estaba seguro de que algo fallaba porque un mago con tal bagaje no podía permitirse el sacar a mercado "una caja más". Por otro lado, las ES-61 habían recibido entre otros, el premio EISA al mejor altavoz 2018 –todo se puede comprar–, pero también es cierto que las opiniones de quienes estuvieron en la sala de ELAC respaldaban la infinidad de virtudes del recién galardonado. 
Entonces fue cuando caí en un detalle: estaba tratando de amplificar cajas que jugaban en liga de referencia, mediante componentes de nivel medio o alto –el precio de las ELAC me estaba despistando–. Es de sentido común asociar, por ejemplo, unas Kharma o Raidho a una electrónica acorde. Así que, WhatsApp en mano, solicité al distribuidor que me prestara una amplificación de más nivel, y a partir de aquí es cuando comienza la magia.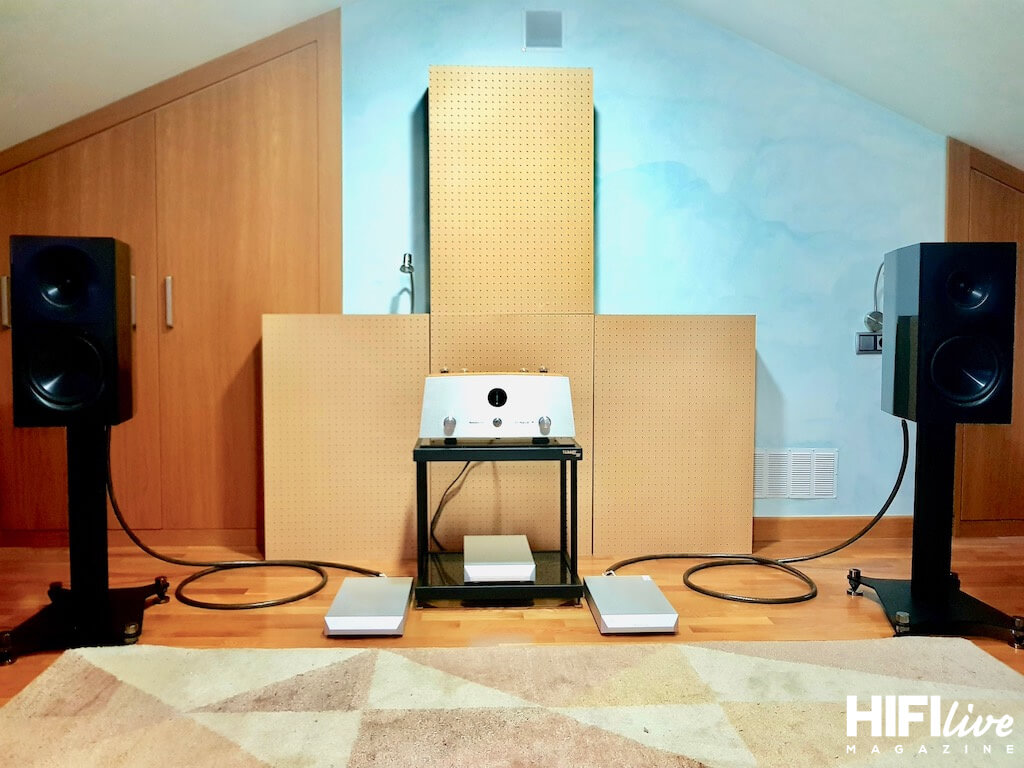 En pocos días recibí un conjunto formado por previo NUPRIME DAC 10 y dos etapas monofónicas STA 10M del mismo fabricante. Previamente, me había documentado sobre estos "matagigantes", y una de las cosas que más me llamó la atención fue su capacidad de mover las Wilson Sophia con autoridad y exquisitez. Al grano: dejé pasar 30 minutos para después pulsar "Play". A partir de ese momento las ELAC ya no saldrían de casa.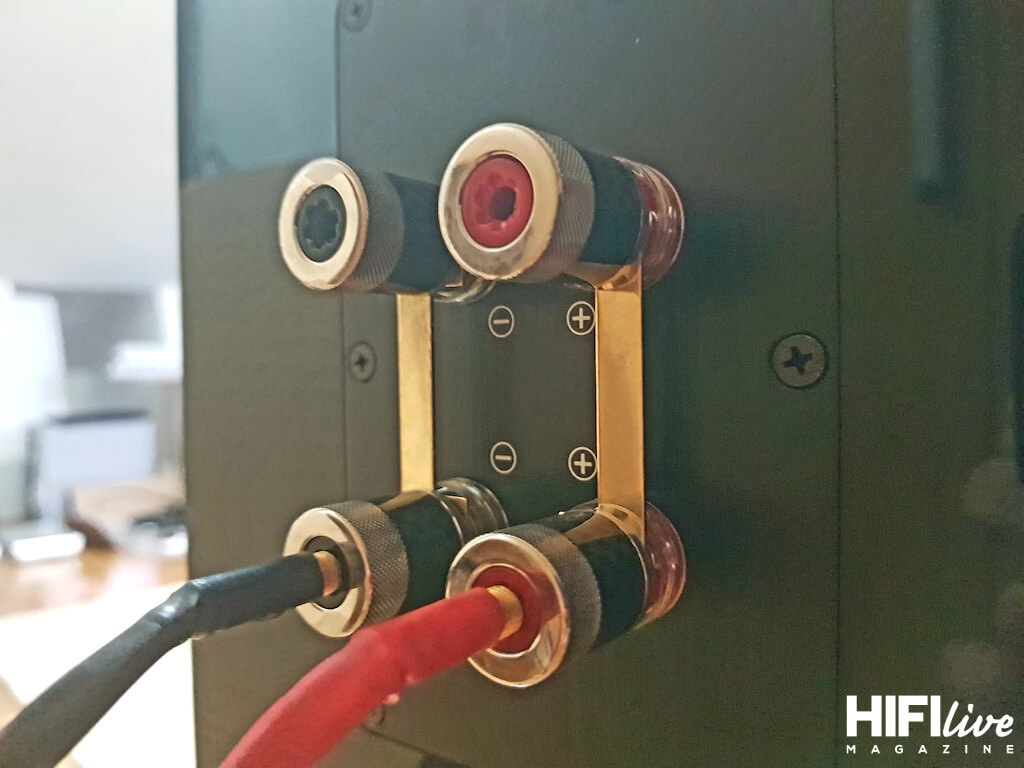 Prueba 1: Dead Can Dance – Spiritchaser (Song of the Stars)
La escena no puede ser más holográfica. Todo se va "pintando" según transcurre la canción en un escenario horizontal enorme, la altura no es menos espectacular, la profundidad te hace sentir innumerables planos. Los timbres son perfectos, y las voces llegan a emocionarte. A medida que van entrando nuevos instrumentos nada se resiente, al contrario, hay capacidad para aguantar más y más sin ningún tipo de fatiga.
Prueba 2: – Hugh Masekela – Stimela (The Coal Train)
Recuerdo haber escuchado este tema en mis Kharma Ceramique 3.2 infinidad de veces. Era espectacular sentir los instrumentos de viento y voces –libres de grano por completo–, pero al llegar las percusiones o inflexiones extremas de voz asumía que no era un tema para competir, por ejemplo, contra las Wilson Watt Puppy 6 –extremo refinamiento vs extrema dinámica–. Sin embargo, las Adante AS-61 contemplan lo mejor de ambos modelos. 
Prueba 3: -Diana Krall – Wallflower (California Dreamin), (Desperado)
El resultado de esta prueba se resume con decir que Diana Krall "está ahí", tocando para ti. Los ataques de piano, el comienzo de palabras y la forma en la que el bajo interactúa con la percusión son tan reales que te sientes ante la duda de estar ante un equipo o un grupo de músicos. Por otro lado, es de resaltar el amplio punto dulce que nos ofrecen las Adante –no es necesario estar en el centro para disfrutar de ellas–, un agudo nada incisivo pero extendido a la vez que nos permite situarnos frente al altavoz sin sufrir ningún tipo de fatiga auditiva. Debo citar que en mi caso opté por dejar poco orientadas las cajas al oyente y por supuesto, sin rejillas y con sus soportes originales.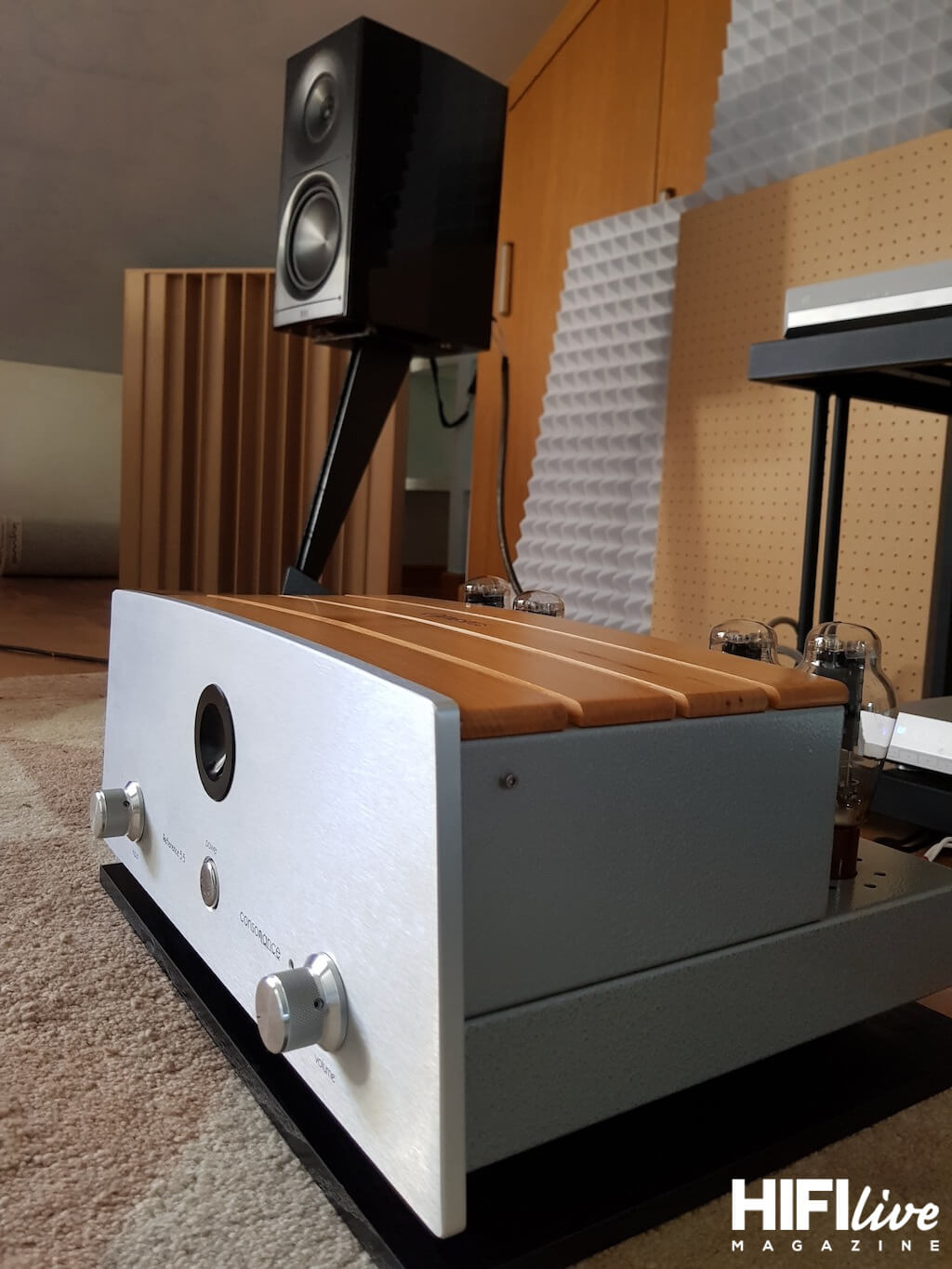 Y hubo más, en siguientes semanas probé más configuraciones, voy a resaltar aquellas que me resultaron convincentes:
Consonance Reference 5.5: Un integrado que arroja 18 vatios con válvulas 300B. El resultado es un sonido muy lí­quido, aireado, con cuerpo, escena y mucha profundidad. Es una alternativa muy loable para conseguir un rendimiento salvaje con relativamente poco dinero. Conjunción que recomiendo encarecidamente a quienes disfrutan del sonido valvular. Doble tanto para las cajas.
Mark Levinson 585: Las cajas lo dieron todo, crecieron enteros en tridimensionalidad, escena, detalle, autoridad, cuerpo y liquidez. En resumidas cuentas: no hubo límites, aquello podía competir con cualquier "bestia" del mercado. No es un integrado barato, pero viene a demostrar la capacidad insaciable de crecer que tienen las ELAC.
Conclusión
Es costumbre de la mayoría de audiófilos el llegar a emocionarnos y prejuzgar sin haber dedicado el tiempo necesario para emitir un veredicto, y quizás esta sea la razón que nos empuja a cambiar de componentes una y otra vez. En mi caso debo decir que he sido un pesado a la hora de escribir este artículo, no me fiaba, y por ello he tardado algo más de 8 semanas antes de redactar una sola palabra. Probé y probé durante días –incluso mientras trabajaba–, y confieso que cada vez estaba más y más enamorado de estas "cabezonas".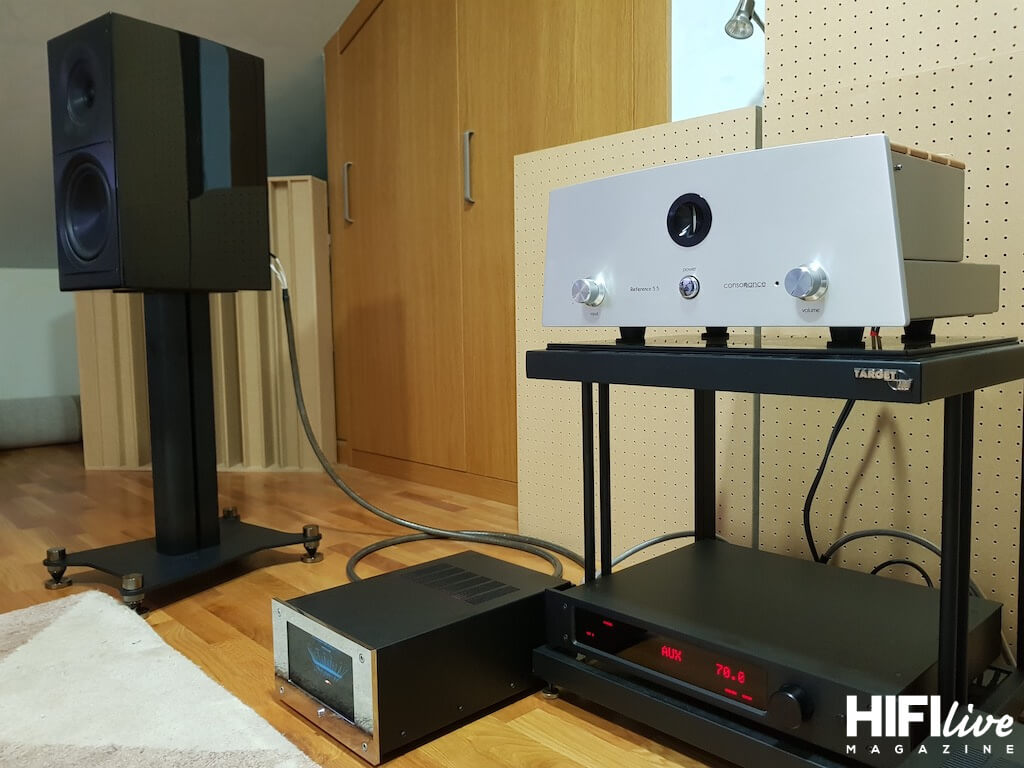 Las ELAC AS-61 podrían ser perfectamente cajas definitivas, no son del tipo "montaña rusa", ni de las que desaparecen por completo y desvirtúan timbres. Tampoco proyectan la música contra el oyente desfigurando la escena. Bajo mi punto de vista crean un escenario creíble, con instrumentos y cantantes reales. Son holográficas, refinadas, dinámicas y muy detalladas. 
Vuelvo a coincidir con la opinión de Armengol –en referencia a los monitores, puesto que las columnas no las he escuchado–, en que son cajas que te acercan mucho a las TAD CR1. No soy muy dado a llorar, pero admito que me aguanté. El único "pero" que tienen es su "ecosistema", es decir, todo debe estar muy trabajado, y no todas las electrónicas ni cables le van bien. He rematado pruebas con el Consonance Reference 5.5 –se convierten en adictivas– y con un Mark Levinson 585 –un pelín más analógico, tridimensional y agudos más cristalinos–, por lo cual, solo puedo advertir de su capacidad de crecer y crecer. 
No "venderé la moto" diciendo que estás comprando unas CR1, pero si puedo afirmar que muy pocos altavoces se acercan tanto. En el mercado tenemos algunos modelos más refinados, en otros casos con mayor dinámica, pero en muy pocos casos nos encontramos con cajas tan completas, y menos aún teniendo en cuenta su más que asequible precio. Y aquí debo acabar mi review. No es por falta de tiempo, ni por ganas, simplemente, me voy a escuchar música: son los efectos del hechizo.
Puntos destacados
+ Muy completas en todo, especialmente en timbres.
+ Grave profundo y, bien amplificado, con impacto.
+ Compiten con cajas que le multiplican varias veces en su precio.
– No es fácil conseguir lo mejor de ellas: amplificación, cableado y ubicación deben estar muy cuidadas.
PVP: 2998 euros.
Soportes: 598 euros.
Distribuye Ultimate Audio
FICHA TÉCNICA
Altavoces de tres vías con recinto cerrado y radiador de graves frontal con cavidades internas acopladas. Tweeter de cúpula blanda con 1" de diámetro, situado concéntrico al altavoz de medios de 5'25 pulgadas en aluminio. Altavoz de graves de 6'5 pulgadas con cono de aluminio, situado en el interior y acoplado acústicamente a este un radiador pasivo de 8 pulgadas, cono también de aluminio. Frecuencias de corte: 200 Hz y 2 kHz. Respuesta en frecuencia: 41 Hz a 35 kHz. Sensibilidad 85 dB, impedancia 6 Ohm. Potencia recomendada 50 hasta 160 W. Dimensiones (Al x An x Prof) 484 mm x 243,7 mm x 401,7 mm. Peso neto: 16 kg. Disponibles en negro o blanco brillantes, o veteadas rosewood. Accesorios incluidos: guantes de algodón, rejillas metálicas magnéticas.
EQUIPO UTILIZADO PARA LA PRUEBA
Amplificación
Restek Editor + Restek Extract (etapas mono)
Nuprime DAC 10 + Nuprime STA 10M (etapas mono)
Consonance Reference 5.5
MArk Levinson 585
Fuentes
McIntosh D100 + MAC MINI
Nuprime DAC 10 + MAC MINI
Cableado
VDH The Revolution, Chord Epic Twin,

 

McIntosh

 Speaker Cables